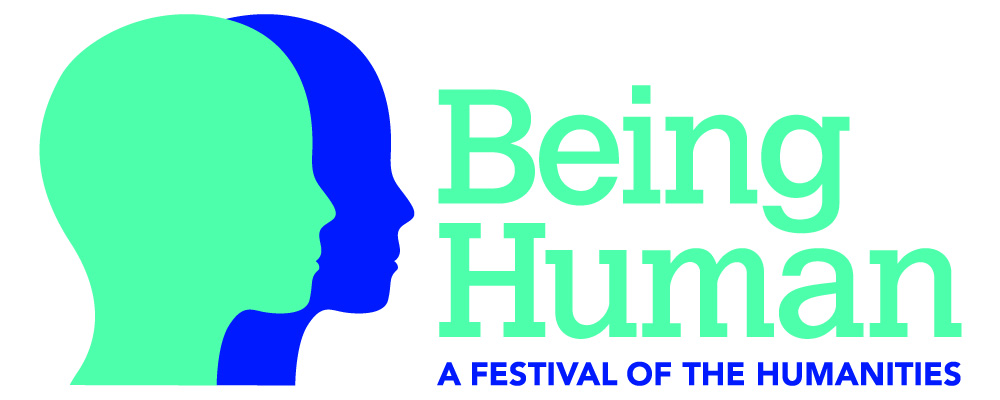 Hey everyone, my name is Katharina and I am one of the archaeologists working on the Heritage Together Project. I'm based in the School of History, Welsh History and Archaeology at Bangor University and recently had the pleasure of taking a few people around heritage sites on Anglesey as part of the Being Human festival, the first national festival of the humanities.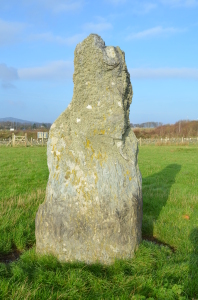 Our first stop was the Ty Mawr Standing Stone just off junction 2 on the A55. Originally I had planned to bring my computer to the monument to compare our 3D model of the stone with the real thing. However, it was too sunny and thus you would not have been able to see anything on the screen. But I'm not about to complain about a sunny November day. So the computer stayed in the bus, while we enjoyed the sunshine and took another set of pictures of the stone.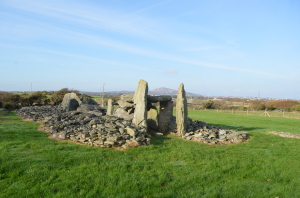 From Ty Mawr we walked to Trefignath Burial Chamber, a megalithic tomb which is located just 10 minutes on foot up the road. While the Standing Stone was too tall for us to take pictures of the top without a camera pole, the burial chamber presented us with another problem: the sheer size of the whole site. But after spending the whole summer taking 3D shots of ca. 300m2 worth of trenches at the Meillionydd excavation on the Llyn, I'm confident that we managed to take enough pictures to create a 3D model of this amazing site. I'm really looking forward to what my colleagues in Computer Science mange to conjure up from our photos.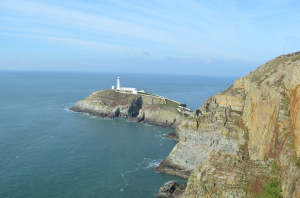 The next stop was meant to be the Gorsedd Gwlwm Tomb, but unfortunately after all the rain in the past weeks the ground was too wet. When I went there the day before the tour, well, tried to get there, I did not even get close to the monument, but rather ended up ankle deep in mud and puddles. (My new hiking boots now need a thorough clean.) So instead we went straight to South Stack and had a walk around there, before we went to the Holyhead Mountain Hut Group (also known as Ty Mawr Hut Group), an Iron Age settlement. Say what you want, but the people back then seem to have appreciated a nice view just as much as we do today.
The final stop for the day was the Roman Fort in Holyhead. Only the surrounding walls remain, but there is also an old church inside, which was very interesting. From there we headed back to Bangor. All in all, we got to spend a beautiful and sunny day in the Holyhead area and got to see some very interesting sites. Thanks to everyone who got up early on a Sunday to join me for the tour. I hope you all enjoyed the day as much as I did.
Follow us on Twitter: BeingHuman | HeritageTogether
This event is sponsored by: