Tuesday morning, Ben and I set off bright and early (well barring a minor delay with Arriva Trains Wales) to go and visit our collaborator at Bangor Museum and Art Gallery, Esther Roberts.
We'd been in touch about laser scanning artefacts from the sites which we are hoping will be recorded as part of the project — these include Pant-y-Saer, and Bryn Celli Ddu.  Bangor is a GEM of a museum and well worth a visit, for a small gallery the archaeology room has an amazing collection of material from the Mesolithic through to the Roman period.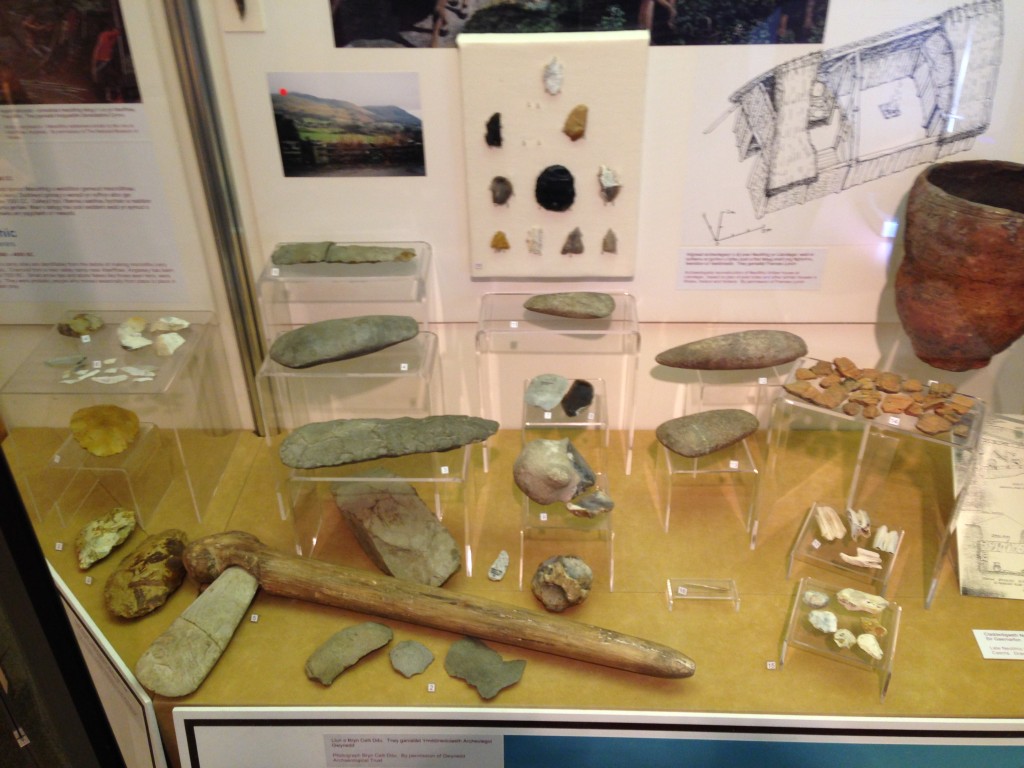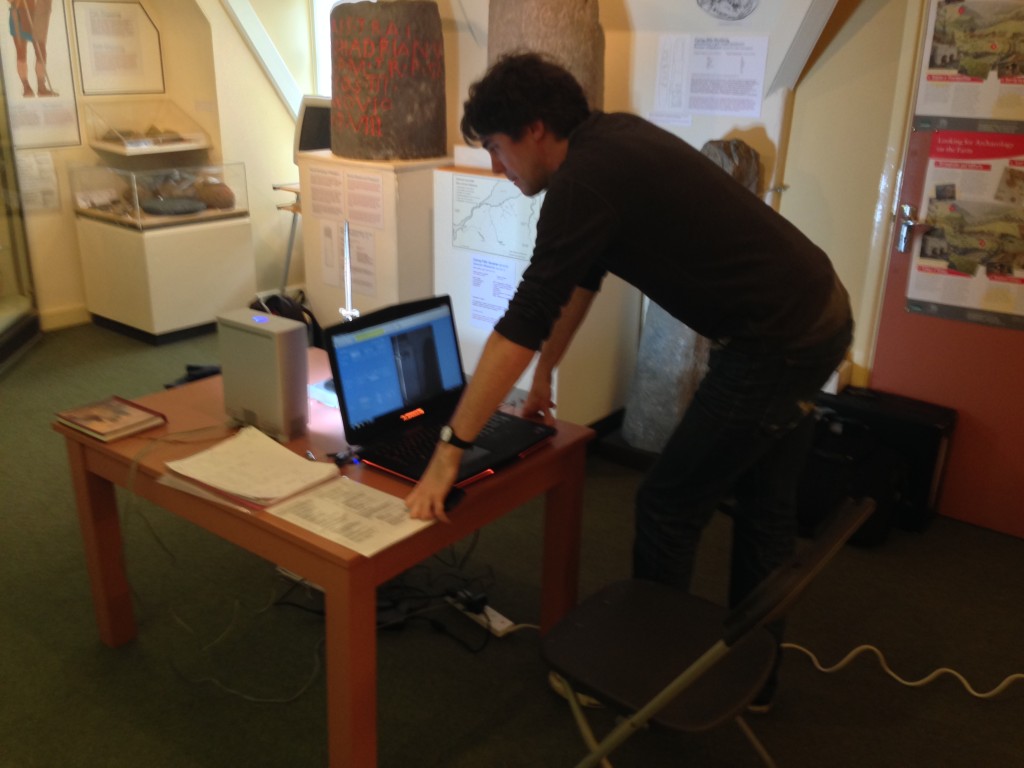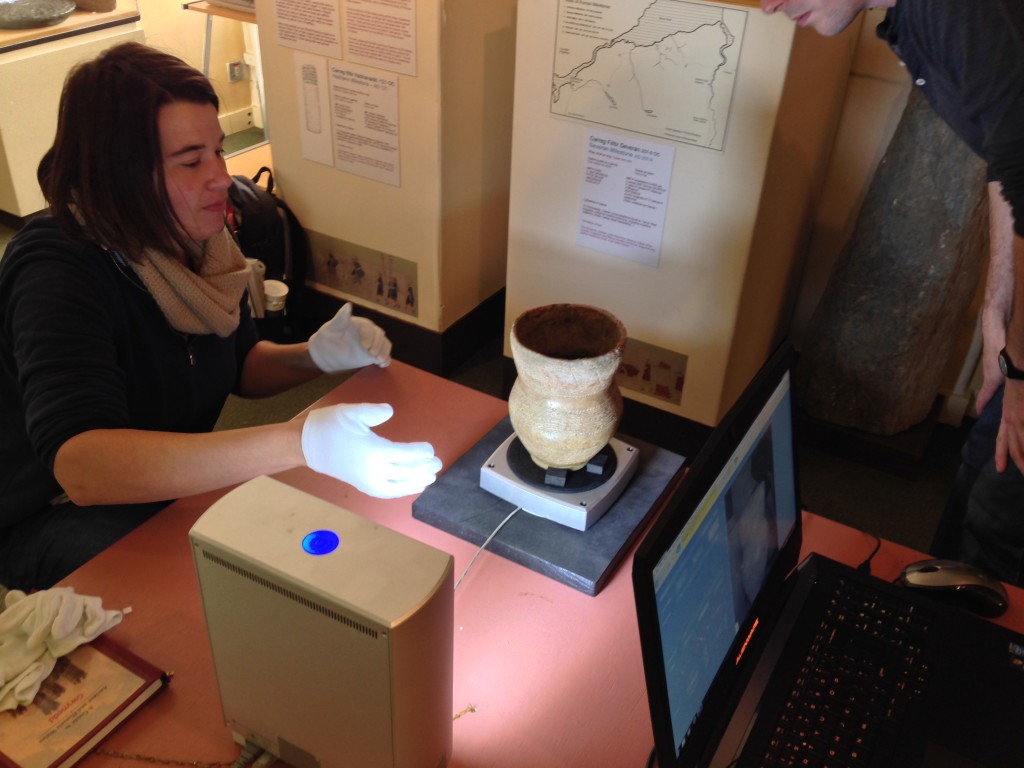 We were interested in a Neolithic polished stone axe found near one of the sites, with Esther help we were able to get into the case and very carefully position the axehead on the turn table for scanning.  We also tried to scan a Neolithic leaf shaped arrowhead, but it was too shiny for our scanner to pick up!  While we were there Esther let us scan a BEAUTFUL Bronze Age Beaker pot…the fine detail on it came out amazingly well.
Thanks to Esther and co for a great day and for being so helpful; hopefully the laser scans can be incorporated into the museum's new displays — check you the gallery yourself if your about, its AWESOME.  See the axe we scanned for our exhibition, and don't forget to pop over to Pant-y-Saer to see the site itself!